Johanne Foss
FARVERADERINGER FRA ITALIEN
Fyns Grafiske Værksted
Hans Jensens Stræde 18-20 - 5000 Odense C
29. oktober til 23. november 2021
Tirsdag-fredag 11-17, lørdag 10-14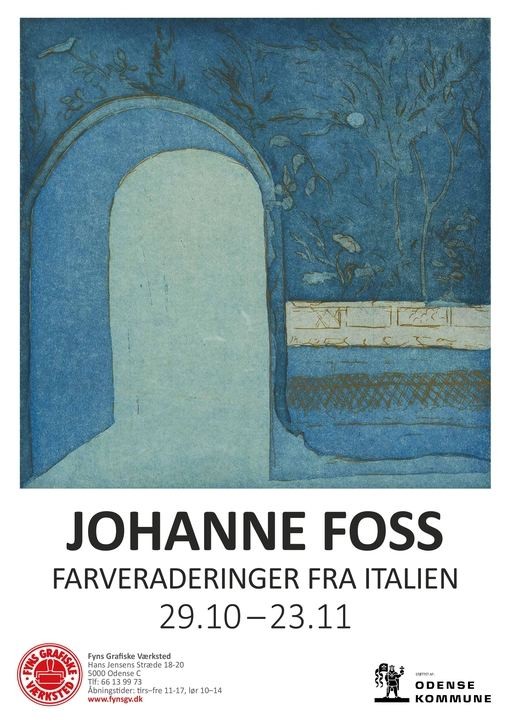 Se foromtale bragt i Kunsten.nu: HER

COLOUR ETCHINGS FROM ITALY - Funen Printmaking Studio, Odense, DK
October 29 to November 23 2021


---
TRYKKERBANDEN
Clausens Kunsthandel & Banja Rathnov Galleri
Studiestræde 14, 1 - 1455 København K
20. august til 25. september 2021 - Onsdag-fredag 12-17, lørdag 11-15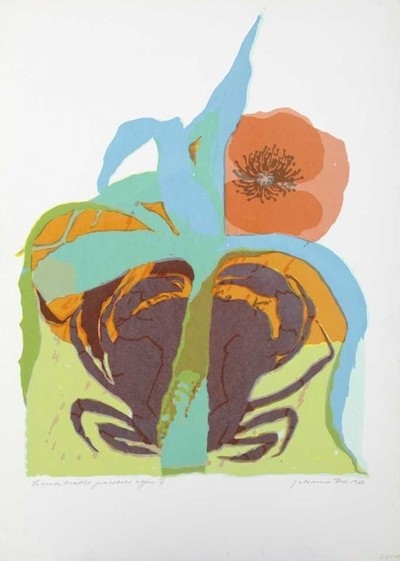 Landkrabbe passerer vejen II. Italien 1977. Silketryk 611x431 mm
Land Crab Passes Across the Road II. Italy 1977. Serigraph 611x431 mm
TRYKKERBANDEN (The Printer Gang)
Clausens Kunsthandel & Banja Rathnov Gallery, Copenhagen K
August 20 to September 25 2021 - Wednesday-Friday 12-17, Saturday 11-15
Læs her Banja Rathnov Galleri & Clausens Kunsthandels præsentation af udstillingen
---
Johanne Foss
OLIE OG AKVAREL
Vejle Kunstforening
Møllen, Søndermarksvej 1, 7500 Vejle
2. oktober til 7. november 2021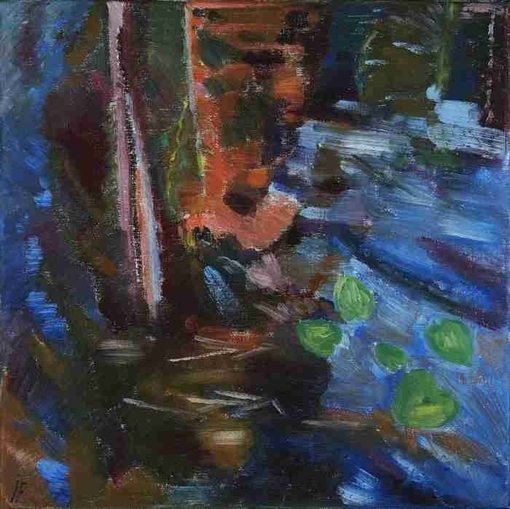 Skovens spejlbillede. Græs og åkander II. Sverige 2018. Olie på lærred 50x50 cm
Reflected Image of the Forest. Grass and Water Lilies II. Sweden 2018
Oil on canvas 50x50 cm
OIL PAINTING AND WATER COLOUR - Vejle Art Society, Vejle, DK
October 2 to November 7 2021
---
Johanne Foss
TIDLØS   HAVE
Clausens Kunsthandel - butikken
Studiestræde 14, 1. sal, 1455 København K
3. marts til 3. april 2021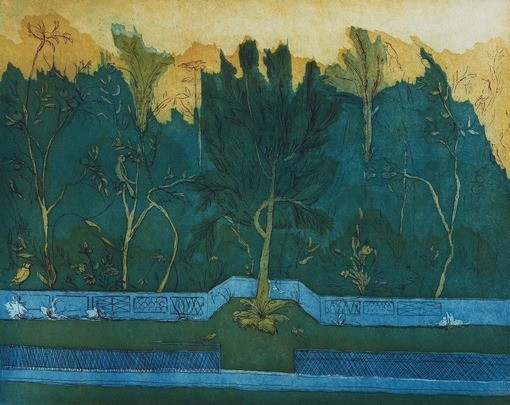 Fyrretræ. Livias Villa. Rom 2019. Stregætsning og akvatinte. 394x497 mm
Pine Tree. Villa of Livia. Rome 2019. Line etching and aquatint. 394x497 mm
Timeless Garden - Clausen's Art Gallery, Copenhagen - March 3 to April 3 2021
Læs her Peter Laugesens tekst JOHANNES HAVE. Skrevet til kataloget for udstillingen vist i Vejle
The link above leads to a text in Danish, "Johanne's Garden", written especially for an exhibition catalogue by Peter Laugesen
Vigtige kontaktoplysninger og åbningstider: se nederst i den udsendte invitation (link nedenfor)
Opening hours and contact information. See last page of the invitation (link below)
Læs her om udstillingen i den udsendte invitation
Læs her Lisbeth Bondes anmeldelse af udstillingen i kunsten.nu    
Review (Danish) in the digital art periodical "kunsten.nu"
---
Johanne Foss
TIDLØS HAVE
Soloudstilling - et nyt grafisk projekt
Vejle Kunstmuseum, 7100 Vejle
12. september til 31. december 2020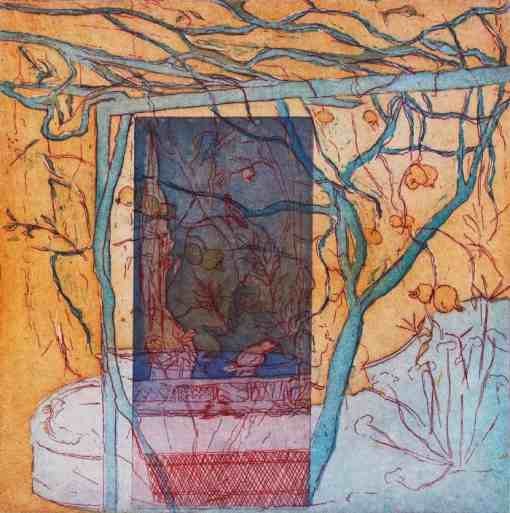 Tidløs have II. Blå. Italien 2019. Stregætsning og akvatinte. 250x247 mm
Timeless Garden II. Blue. Italy 2019. Line etching and aquatint. 250x247 mm
Timeless Garden - solo exhibition - a new graphic project
Vejle Kunstmuseum. September 12 to December 31 2020
Læs her Peter Laugesens tekst JOHANNES HAVE. Skrevet til kataloget for denne udstilling
The link above leads to a text in Danish, "Johanne's Garden", written especially for the exhibition catalogue by Peter Laugesen

Projektbeskrivelse:    Se       


Description of the project (in Danish): Click on the above logo
---
Accademia di Danimarca
Johanne Foss tildelt legatophold på
Det danske institut for videnskab og kunst i Rom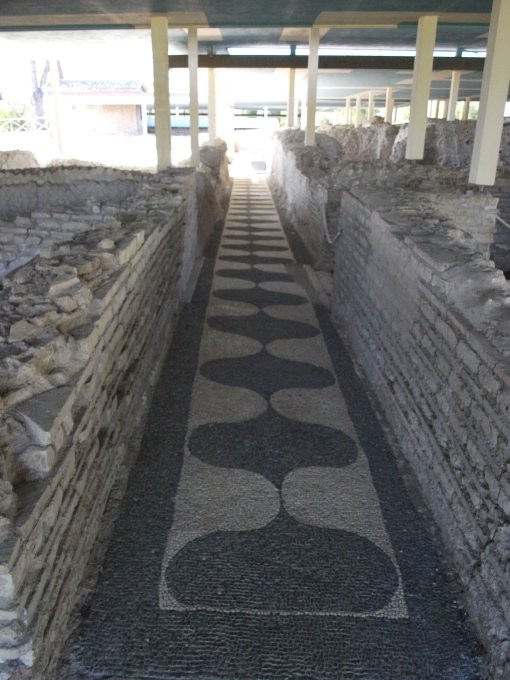 Mosaikgulv fra Livias Villa i Prima Porta, Italien
Mosaic Floor from The Villa of Livia in Prima Porta, Italy
Johanne Foss er på Det danske institut i Rom hele november måned 2021.
Johanne Foss has been awarded a sojourn for purposes of study at Accademia di Danimarca in Rome throughout November 2021.