FARVEVANDRINGER

4 MED FARVE
Johanne Foss
Egon Bjerg Nielsen
Hanne Sejrbo
Morten Skovmand


Skovhuset ved Søndersø - Ballerupvej 60 - 3500 Værløse
12. august 2017 til 8. oktober 2017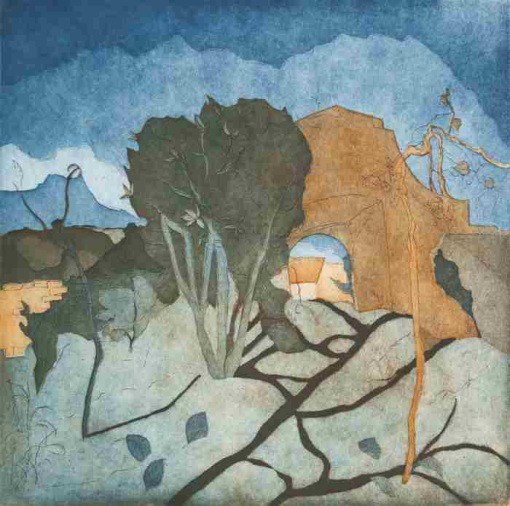 Novemberhaven. Blå. Italien 2015. Farveradering. 494x498 mm
Novembergarden. Blue. Italy 2015. Colour etching. 494x498 mm
Johanne Foss deltager i denne gruppeudstilling sammen med tre andre billedkunstnere.
Johanne Foss participates in this group exhibition together with three other visual artists.
Its title is: Colour Walks.


---
CLAUSEN - FOR ALTID

Clausens Kunsthandel
Toldbodgade 9 - 1253 København K
1. april 2017 til 10. juni 2017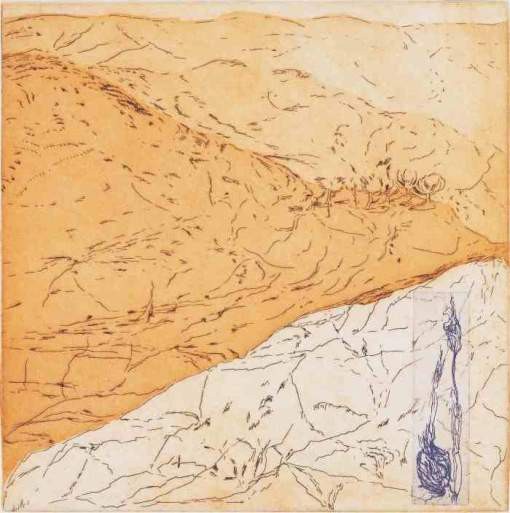 Ørkenbjerge. Syrien 2004. Farveradering. 247x245 mm
Desert Mountains. Syria 2004. Colour etching. 247x245 mm
Johanne Foss er repræsenteret med dette værk i Clausen Kunsthandels udstilling.
Johanne Foss is represented by this work of art in Clausen Kunsthandel's exhibition.


---
JOHANNE FOSS I WIKIPEDIA

April 2017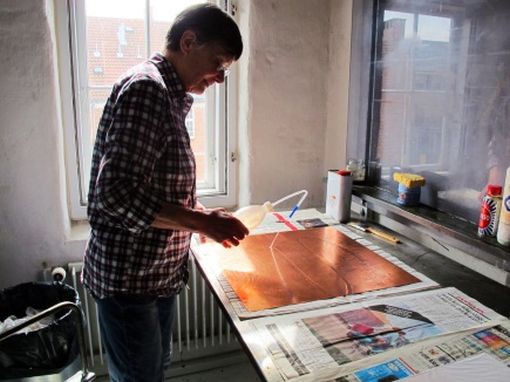 Johanne Foss. Foto: Statens Værksteder for Kunst 2015
Johanne Foss. Photo: The Danish Art Workshops 2015
Statens Værksteder for Kunst formidler i 2017 viden om bl.a. grafiske teknikker på Wikipedia. Billedkunstnerforbundets Miriam Katz har beskrevet hvordan Johanne Foss bidrager til dette projekt for videndeling. Læs artiklen Kunstneres viden synliggøres og gives videre HER.

The Danish Art Workshops imparts in 2017 knowledge about i.a. the technique of etchings and other graphic representations in Wikipedia. Miriam Katz from The Danish Visual Artists has portrayed how Johanne Foss contributes to this project of knowledge sharing. See the article (in Danish language) HERE.


---
Samarbejdet med digteren Inger Christensen
Collaboration with poet Inger Christensen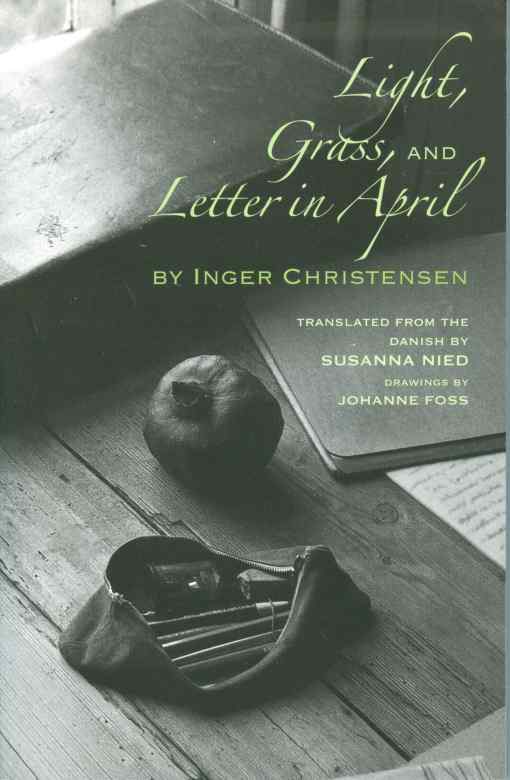 Forside på engelsk udgave af Brev i april New Directions, New York 2011
Front page of the book Light, Grass, and Letter in april New Directions, New York 2011
Januar 2017 er hjemmesiden blevet udvidet med fortælling om samarbejdet mellem Johanne Foss og Inger Christensen.
Klik på billedet for at komme til "Bogarbejder"
January 2017 this homepage has been enlarged with a narrative about the co-operation between poet Inger Christensen and Johanne Foss.
Click on the picture to reach Bookworks


---
KUNSTNER PÅ BJERGET

Fortælling fra Tanzania publiceret 24. juli 2016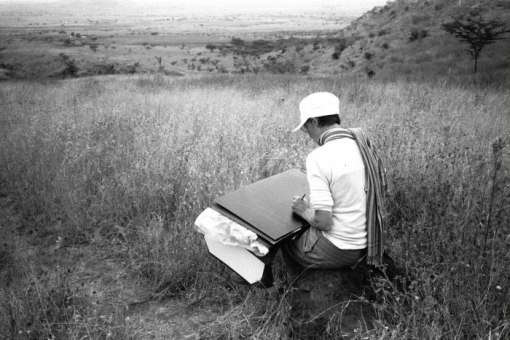 Udsigt over Rift Valley 1997
Rift Valley 1997
Johanne Foss bragte denne artikel fra 1997 i www.globalnyt.dk. Læs artiklen her: Kunstner på bjerget. Se fortællingen som pdf her: PDF
Johanne Foss published an article (in Danish) from Tanzania on www.globalnyt.dk
---
Kastrupgårdsamlingen har 2016 købt nye værker af Johanne Foss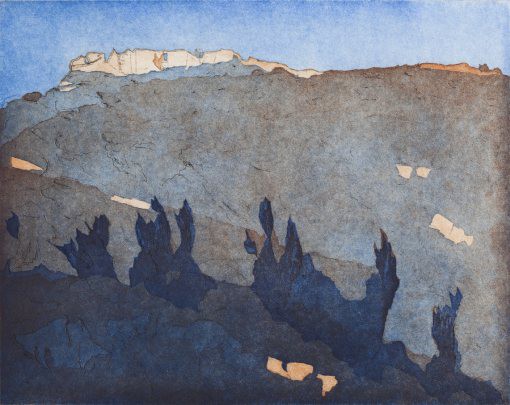 Bjergplateau med trælyng. Blå. San Cataldo. Italien 2015
Farveradering. 399x496 mm
Mountain Plateau with Tree Heath. Blue. San Cataldo. Italy 2015
Colour etching. 399x496 mm
På udstillingen Bjergplateau Fortryllet. Farveraderinger (2015-16) har Kastrupgårdsamlingen indkøbt to nye værker.
Kastrupgårdsamlingen har siden de første indkøb af silketryk i 1968 kontinuerligt suppleret samlingen med Johanne Foss' grafiske værker.
I Kastrupgårdsamlingen er nu 70 værker af Johanne Foss.
From the exhibition Table Mountain Spell-bound (2015-16) Kastrupgaardsamlingen acquired two new colour etchings.
Since its first purchase of silk screen prints in 1968 Kastrupgaardsamlingen has continuously complemented its collection with Johanne Foss' graphic works.
By now 70 graphic works made by Johanne Foss can be found in Kastrupgaardsamlingen.
Klik her for at se billeder fra udstillingen - Click here for photos from the exhibition
---